A momentous step in fashion Industry has been made by Nailah Lymus, a New York-based fashion designer. She is the founder of Underwraps, a modelling agency for Muslim models. The launch of this world's first Muslim model agency was held on Saturday, in New York's fashionable Tribeca district, during the amusement of New York Fashion Week a few blocks uptown.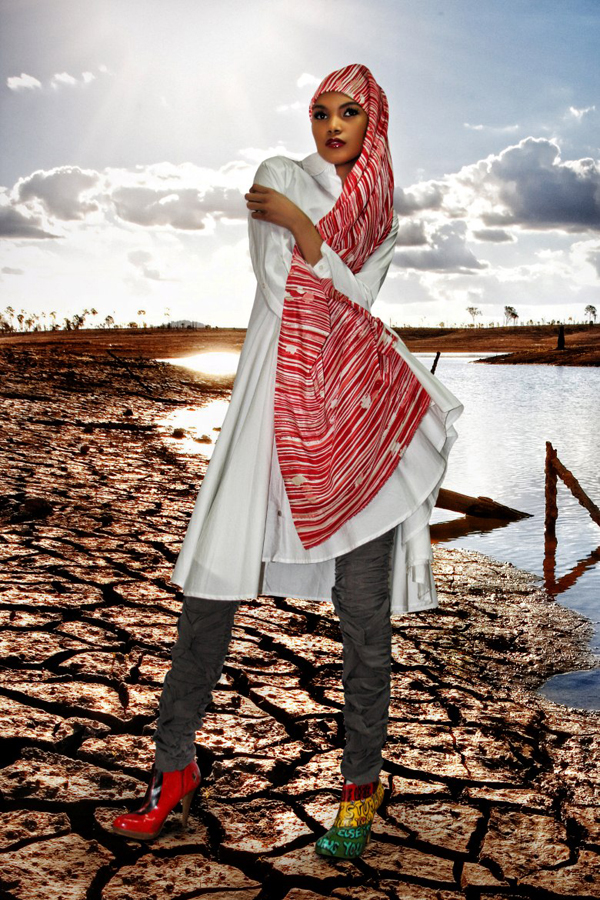 The aim is to promote Muslim models to take the professional role in fashion industry, while still maintaining their belief. The agency will assist Muslim women working with mainstream designers, but still observe religious requirements (that clothes be loose enough not to reveal their shape, and that only face, hands, and feet can be exposed). It may sound like a challenge, but Lymus is hopeful. In an interview with Fashionista, Nailah Lymus explained that she also wished to bridge the gap between modesty and fashion.
"[Muslim models] come from a background where they dress Islamically appropriate, but to be in this industry and to be a model you kind of have to forfeit that," the 27-year-old said.
"That's why I wanted to start this agency, so you don't have to do that. You don't have to lose who you are to be in this business."
There are some main issues brought in the existence of a Muslim modelling agency.  Still, they will work together with any designer with certain limitation of the collections to be performed. Collection shows some serious bare skin will be off-limits. In fact, autumn/winter season would be perfectly at home on a Muslim model, with hats, high necks and long sleeves all crucial trends.
Another issue is the backstage treatment for models. As Nailah said, "Our contracts are really detailed, to make sure everything is understood," she says. "I'm even in the process of designing a portable fitting room for the individual model, because we can't have men dressing us, and I don't want it to be a burden or inconvenience to designers who might want to use our models."
Well, they have done it in New York, the fashion industry's finest, where it's almost impossible to find a specialized Muslim fashion designer. Here in Indonesia, while modest clothing takes a significant role, and Muslim fashion is increasing dynamically, Muslim modelling agencies are inevitable. Back in 2011, a modelling agency was established by some Muslim models in Jakarta. We'll keep you posted with its feature here, soon!
(this article was originally published in femaledaily, Feb 2012)